Briedis | bit.ly/cfbh_briedis Kārlis Lobe, 1963—David Guild, 1993
Priekšvārds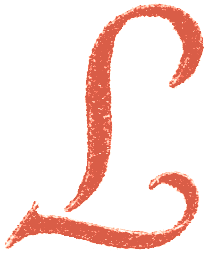 ATVIEŠU STRĒLNIEKU priekšteči ir divi zemessargu bataljoni, kas 1915. g. aprilī atsita vācu caurrāvumu pie Jelgavas. Tad nāk no sabiedrības ierosinājums apvienot latviešus atsevišķās karaspēka daļās, un domnieki Zālītis un Goldmanis liek to priekšā virspavēlniekam. Formēšanu atļauj 19.jūlijā. Tai pašā dienā abi domnieki publicē vēsturisko uzsaukumu "Pulcējaties zem latviešu karogiemi", kuru sacerējuši Skalbe un Ķēniņš.
Sākās jauns posms mūsu tautas vēsturē.
Pēc gadu simteņiem latvieši tver ieročus. Viņi tic — stunda ir situsi, tagad vai nekad — kā sauc uzsaukuma liesmainie vārdi. Virza raksta: "Visa tauta cerēja uz kaut kādu jaunu laikmetu, uz lielu atmaksu saviem apspiedējiem, kuri ar šausmām, izmisumu un asarām no laika gala bija piepildījuši visu mūsu vēsturi. Dziļa nojauta viņiem sacīja, ka latviešiem šajā karā jāiet priekšgalā un ar pašaizliedzīgu cīņu jāiegūst kādas mūžīgas tiesības, lai viņi varētu ieiet vēsturē kā brīva tauta".
Pat klusākais latviešu dzejnieks Krūza sauc:
Zem karoga no jauna rindās stājies
Lai salauztu reiz varas lāstu ļaunu,
Un nelokies, lai kā tev kaujā klājies,
Ej atriebt visu nodarīto kaunu,
Kas krādamies tik ilgus mūžus krājies,
Un nepabeigto cīņu sāc par jaunu!
"Daugavmala pilna ļaužu", raksta A. Kroders, — "viss vienos ziedos. Uz platās upes ūdeņiem šūpojas desmitām liellaivu. Tās bija sabraukušas aizvest pirmos latviešu strēlnieku brīvprātīgos. Mātes, līgavas, māsas un draugi stāv un gaida pilniem klēpjiem ziedu. Viņi sarunājas pusbalsī, kā baznīcā, tik dziļš ir saviļņojums. Tie bija tautas svētki, kāda brīnišķīga manifestācijā, kur spēji un vareni atraisījās tautas griba: pašiem stāvēt un krist par savas zemes svētumu. Viss lielais ļaužu pulks sakustas, visi gaida elpu aizturējuši, acis nenovēršot no ceļa. — Div' dūjiņas gaisā skrēja! — Un tur viņi nāca — tūkstošiem karavīru, mundieros tērpti, stingrā ierindā, dzelžainām sejām. Tie vairs nebija karavīri, kas tur soļoja, tā bij visas tautas brīvā griba. To jutu es, tā juta citi. Simtiem lakatiņu uzplīvoja gaisā kā dūju pulks. Ļaudis raudāja aizgrābtībā, pašķirdami ceļu aizgājējiem. Likās, ka liellaivās bij sakāpusi Latvijas ziedošā vasara, jo visu karavīru krūtis un cepures bija nopušķotas ziediem.
Skalbe, toreiz pats latviešu strēlnieks, tautas likteņgaitas ir izsacījis vārdiem:
Nebeigs cīnīties Latvijas dēli,
Ellē pašā tie gatavi nokāpt,
Droši sist ar dūri uz galda,
Prasīt Latvijas tiesu un daļu.
Strēlnieku uzvaras kaujas laukā pasargā bēgļus no izklīšanas un veido un nostiprina tautā neatkarīgās nacionalās valsts ideju. Strēlnieku slava dod tiesību Goldmanim 5. janvarī 1918. g. sanākušā Krievijas Satversmes sapulcē mest lepnus vārdus: "Latvijas jautājums ir tapis starptautisks, to vairs neizšķirs šeit, Taurijas pilī. Par Latvijas iekšējo iekārtu un attiecībām uz ārieni lems latvju tauta savā Satversmes sapulcē.
*
Mēs aizmirstam pārāk ātri, pārāk strauji trimda mūs iemidzinājusi pret to, kas mums nozīmīgs ne katram atsevišķi, bet kā tautai. Tiecoties tikai pēc baudām un pārticības, satrūdam dziļā mierā kā kapenēs. Šī greznā mirkļa ilgums ir tikai līdz pirmām lielam pārbaudījumam. Nākotnē raugoties ir no svara, lai mūsu tautā neiznīkst un neizvirst varoņu gars. Tādēļ šī sērija veltīta mūsu izcilākiem karavīriem. Pieminēsim viņus dziļā godbijībā, mācīsim mūsu bērniem iegaumēt viņu vārdus un izsekot viņu kara gaitas.
| | |
| --- | --- |
| CENA | Savienotās Valstīs un Kanadā — 85 centi, Anglijā — 4 šiliņi, Austrālijā — 6 šiliņi, Skandinavijas zemēs — 3,25 zviedru, dāņu vai norvēģu kronas, Vācijā — 2,50 markas. Dienvidamerikas zemēs, Francijā un visās citās atsevišķi neminētās valstīs — 50 amerikaņu centi. |
Under Swedish copyright law, "Briedis," including all derivative works, remains under copyright by the original rights holder until 2067, regardless of copyright by Taylor and Francis of David Guild's translation. Our corrected and annotated version of that translation is reproduced by express permission of the late author's wife, Heather Guild. Without prejudice to other rights accorded, "Briedis" is presented here for informational, educational, and research purposes under §20. and §21. of Latvian copyright law and as a protected derivative work under §5. The Goppers archive resides in the Latvian National Library.
Site contents copyright © 2018, S.A.&P. Vecrumba. All Rights Reserved. Wikipedia™, external and Google Translate™ links are provided for convenience and do not constitute endorsement, affiliation, or responsibility for such content. You can correspond with us at contact@latvians.com. You may reproduce content for reference, educational, and research purposes with proper attribution. Please notify us of content reuse. "Center for Baltic Heritage" is a LATVIANS.COM project.
We use cookies to provide context-sensitive navigation. By accessing our site, you agree to the placement of this type of cookie on your device. You can disable cookies and still access all content. We do not track users or share user information.